Hope for the Future
On October 14, 2012, over 150 people attended the 2012 OHF NYC Kidney Walk.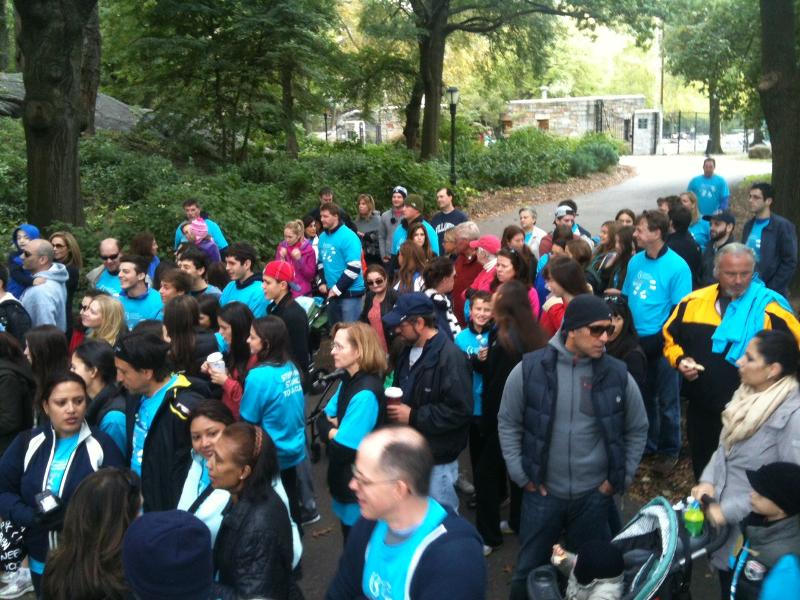 Walkers congregate at the start line for the 2.2 mile scenic walk in Riverside Park.
For the 3rd straight year, walkers met in New York City's Riverside Park, which overlooks the Hudson River to help raise awareness for Kidney Research.
Kim Hollander, Executive Director was extremely appreciative for all who participated.
"It's great to see so many people turn up for this walk," explained Hollander. "To see our community come together to support our patients year after year gives us hope for the future," she concluded.
The 2012 Walk for Kidneys generated $60,000 which will help OHF train a young physician into a PH specialist.